La Petite Manille mounts the first Filipino food festival in France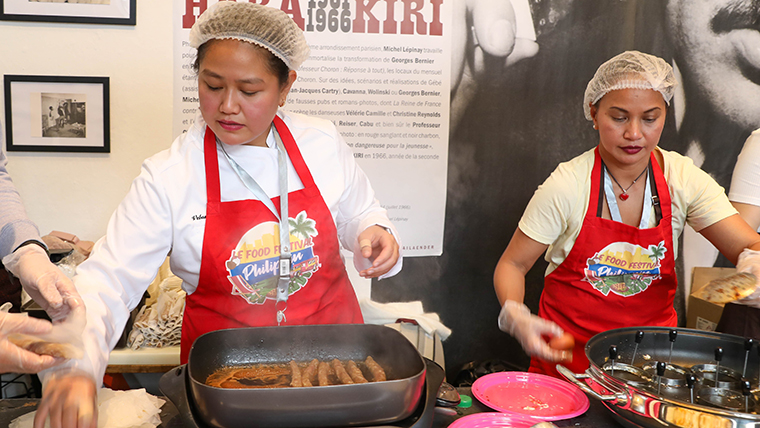 For thousands of Filipino migrants in France, Oct. 6, 2019 will go down in history as a day of many firsts. The first Filipino food and culture festival was held at Paris' Le Point Éphémère showcasing everyday Pinoy food such as adobo, sisig, pancit, Bicol express, lumpiang shanghai, tapsilog, and even street food such as kwek kwek and balut. The first live tattoo demonstration was done by Paris-based tattoo artist Sampaguita Jay and her mentor Elle to a mesmerized audience. For the first time, the Sindaw Philippines Performing Artists from Manila performed a contemporary number at the festival inspired by the unique indigenous dances of the Cordilleras. Three singers from the Association of PinoyJam Paris performed songs and rap music, mixing original OPM, French, and American music. Another first was the well-applauded number by J Crew, spearheaded by professional dancer Emily Toledo, who choreographed an evolutionary dance showing traditional Filipino folk dance steps all the way to modern and hip-hop. Finally, the Igorot in France Association wowed the crowd with a native Igorot dance complete with traditional costumes and headgear.
It was that one unforgettable Sunday when talented Filipino residents of Paris came together to showcase their world-class talents in culinary, music, dance, culture, and the arts, and everyone, including fellow Filipinos, and the French audience, was blown away.